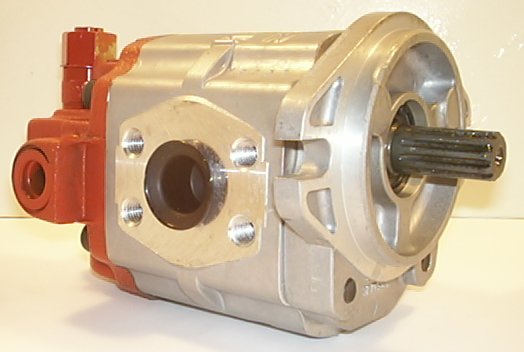 Hydraulic cylinders are extremely important for engines to pumps to construction vehicles, and beyond. As wear and tear and damage occurs, it is necessary to shop for hydraulic cylinder parts. It ensures that repairs can be done in order to keep systems up and running. Parts can vary dramatically, which is why it's important to know how to shop for parts and what makes parts durable.
Explore Different Types of Parts
When it comes to shopping for hydraulic cylinder parts, you need to know what you are looking for. There are both double-acting and single-acting cylinders. Additionally, you may need trailer tipping cylinders, trailer brakes, top link rams, and much more. You don't want to go through the trial and error of buying parts only to find that they don't work. By doing a little research, you know what parts you need to look for.
Be aware of not only the part but also how you are going to use it. You should know all of the dimensions to make it easier to shop.
Know How a Part Works
By understanding how parts work, you can determine if a part is capable of working in a particular setting. Especially as 3D printing gains popularity, you have to determine whether it is an acceptable alternative for the various components that you need.
Hydraulic cylinder parts can be used throughout so many different industries – aerospace, aviation, oil and gas, and many more.
Some manufacturers work solely within a particular industry, giving you the hydraulic cylinder parts that you know will work. Others provide a broader spectrum of products, allowing you to pick and choose as a way to address quality concerns as well as cost issues.
Materials Matter
Hydraulic cylinder parts can be made from a variety of materials. You should always explore the chemical makeup as it will impact durability, reliability, and the overall life of the product.
Not all products identify what they are made of. You need to do your research to ensure you know what it is that you are buying. Otherwise, you may find that you get a part that will break within hours or days of installing it. The whole reason behind shopping for various parts is to make a comprehensive repair that you can rely on.
As you explore parts, you will want to look at the materials being used and the overall weight. If you don't find the answers you are looking for, ask questions. Any quality manufacturer will have the answers available to you. Otherwise, you are running the risk of not getting what you need and damaging the equipment you are going to use the part in.
Plenty of hydraulic cylinder parts are available on the market. Even if you need something more customized, there are options available to you. It is simply a matter of knowing what it is that you need and choosing not to settle for anything less than the quality that you know is necessary to get the job done.